Utilizing the right set of tools can support mechanical contractors with greater coordination, quality improvements, and augmented project profitability.
Construction management produces greater obstacles when teams use outdated processes or complicated construction management software. Following orthodox trends to maintain the status quo is the biggest disrupt or to data and technology-driven transformation. Advanced construction management tools for simple field management reinforce global AEC teams with preemptive job site insights. How can you improve your construction bottom line as a mechanical contractor to enhance your business?
Mechanical contractors can create a revolution in their delivery capabilities by augmenting construction workflows, better drawing management, improved task management, quick RFI and Submittal creation, and more. The end goal is achieving lower rework, better Mechanical fabrication, waste reduction, 100% onsite installation, and higher profit margins. Purpose-built and advanced construction management apps like iFieldSmart Technologies can support a holistic digital transformation to improve processes and enhance workflows.

Make a far-reaching move from paper to digital.
The AEC industry needs to cancel out paper-based processes. Siloed technology platforms serve fragmented datasets that are inaccurate, incomplete, and inefficient. Connected construction requires an advanced and data-centric construction management software that supports specialty contractors with simple, yet powerful drawing management capabilities on a single dashboard. iFieldSmart makes it easier for mechanical teams to navigate between various drawing sets with a data-rich view on a single dashboard.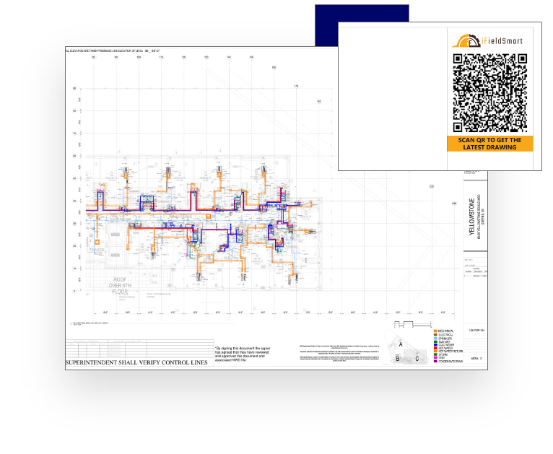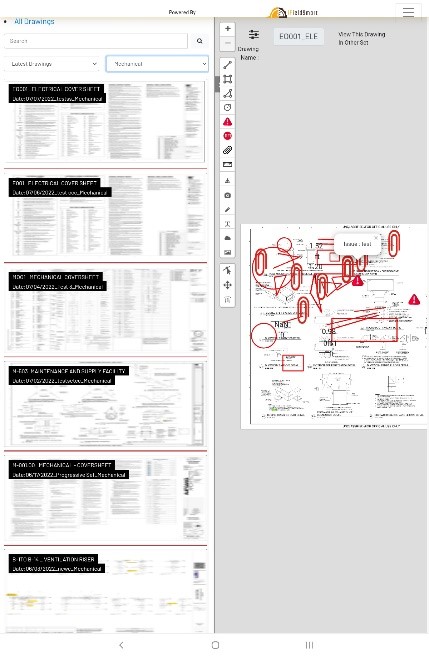 iFieldSmart Technologies implements simplified capabilities with unlimited projects, unlimited users, unlimited RFI and Submittals creation, and more for mechanical contractors to make field operations hassle-free. Mechanical contractors face another challenge of maintaining fragmented email trails for isometric drawings, fabrication drawings, construction drawings, and other drawing sets. Keeping track of deadlines or field progress through spreadsheets is rather hassle-prone and manual. Station staging to troubleshoot issues through siloed data can impede project productivity. With iFieldSmart Technologies, Mechanical Contractors can let go of various headaches through real-time data and app integration.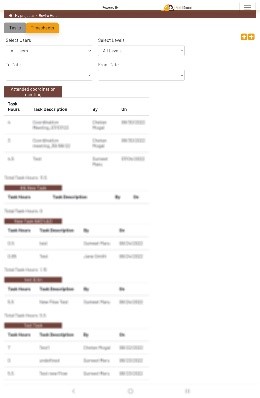 Shapiro and Duncan have saved more than $100,000 per year with automation rather than paper-based processes. Migrating from paper-based tools to digital has reduced the administrative load and mitigated inaccurate timesheets. The use of construction management automation with an updated set of drawings can support mechanical contracting companies save more than a million dollars a year in the shop or fabrication.
As a mechanical contractor, your construction management tools need to integrate with multiple teams and software – to improve fabrication, assembly, and installation. Integrations with various software like BIM360, Procore, Revit, Navisworks, and other apps can augment existing workflows, improve productivity, foster enhanced decision-making, and mitigate errors.
Optimize project workflows.
Streaming real-time data into construction management software across multiple trades eliminates workflow bottlenecks. Quantifying and assessing operational performance from design to fabrication and installation to the most minute detail reduces risks, improves profits, and augments profitability by more than 35%.
VDC teams can enhance design capabilities times 20X through preemptive and proactive task management. Accurate and complete datasets within the construction management app improve workflows and reduce manual data entry. Tracking and receiving progress through
task management, scheduling, and other capabilities reduces field risks and improve transparency.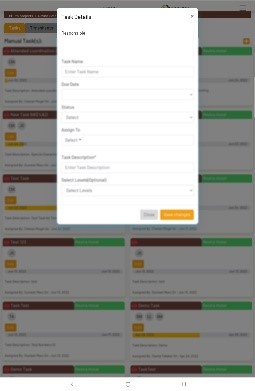 Utilize Integrated Technologies.
Different trades or disciplines can be compartmentalized and use different software. This creates a series of challenges than solutions. Lack of integration and the ability to integrate real-time data to achieve project milestones can lead to greater manual activities, lower productivity, incorrect decision making, and costly mistakes.
Collaboration fostered through preemptive construction management and adaptive integrations can improve scheduling, enhance trade communication, and reduce field risks. Labor shortage is a grave challenge in the US that requires powerful construction management platforms to achieve maximum productivity for field teams.

Technology makes mechanical contractors more efficient and productive.
In today's ever-evolving construction market, specialty contractors need to adopt and adapt to the right technology platforms through digitized operations and workflow automation. Solely, mediocre document management isn't cutting it for mechanical contractors, present-day construction requires top construction management apps to achieve true field performance and outcomes.
Visit US:- www.ifieldsmart.com