There is a myriad of reasons construction projects may be deemed as "winning". Finishing projects within budget is critical, yet time is another factor that requires attention at every project milestone. The quality of the final product or build combined with safety compliance are other factors that drive successful construction.
As every construction project is diverse and complex, it is common for teams to witness field bottlenecks. However, these barriers can cause serious delays resulting in cost overages. Furthermore, these factors may even compromise the possibilities of a project, regardless of its scale and proportions.
Preemptive efforts should be deployed to cancel out "costly" delays for a construction project – which is achievable. The following article lays focus on the top four ways to mitigate bottlenecks within traditional construction workflows or processes.  
Based on a study by AGC, 72% of firms have witnessed projects taking longer than anticipated.
Workflows and why they matter…
Workflows comprise of definition, processing, and automation of processes wherein deliverables like information, documents, and activities can be transferred from one person to another based on a set of rules to take the required measures. The end goal of a workflow would be greater responsiveness, improved ROI, and augmented efficiency. In the construction sector, managing documents and tracking tasks with legacy tools can be time-consuming as the process begins at preconstruction and ends at the closeout. Streamlining workflows with advanced cloud-based construction management platforms produces greater clarity with faster turnaround time.
Using construction-specific tech has supported small firms reduce costs through the automation of time-sinking operations and mitigating paper-based processes.
Addressing large and complex construction does not work with a scattered approach. It needs a robust and maximized workflow to achieve higher efficiencies. Construction stakeholders find themselves lagging behind competitors and missing iconic construction opportunities due to the lack of strong workflows. What separates good workflows from bad workflows or good workflows from great workflows? How do you fix pitfalls within your existing construction workflows?
Top reasons why workflows need perpetual improvement…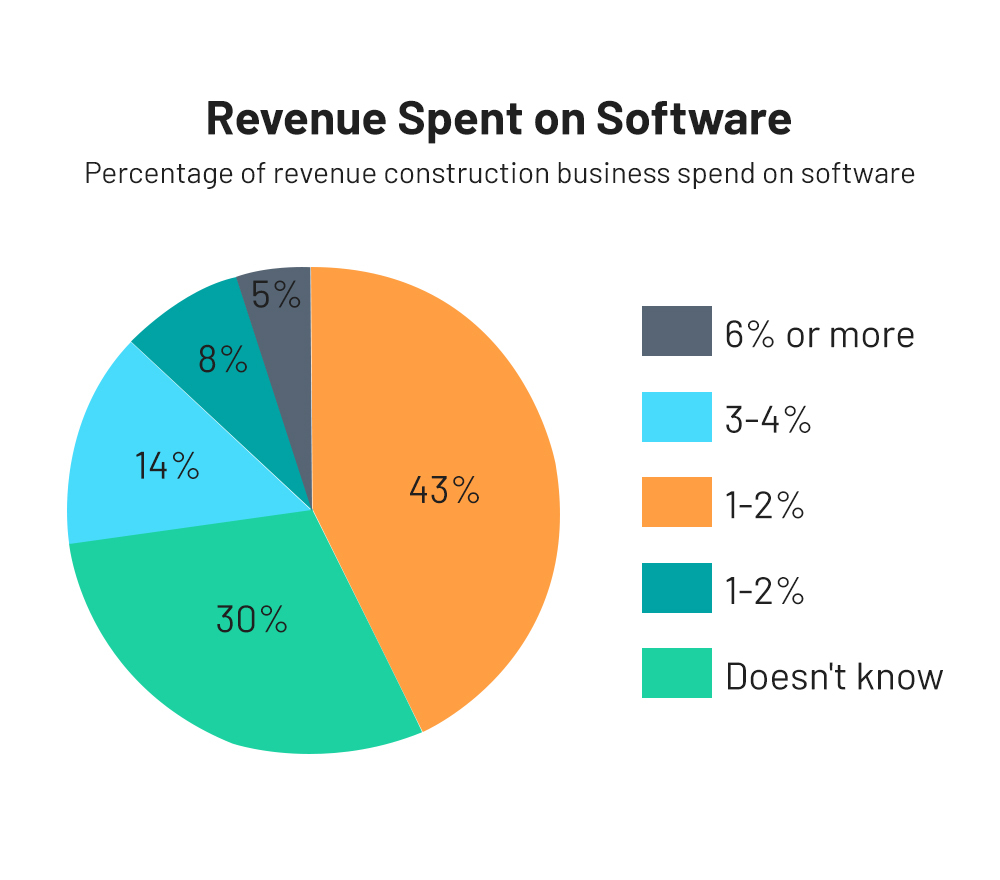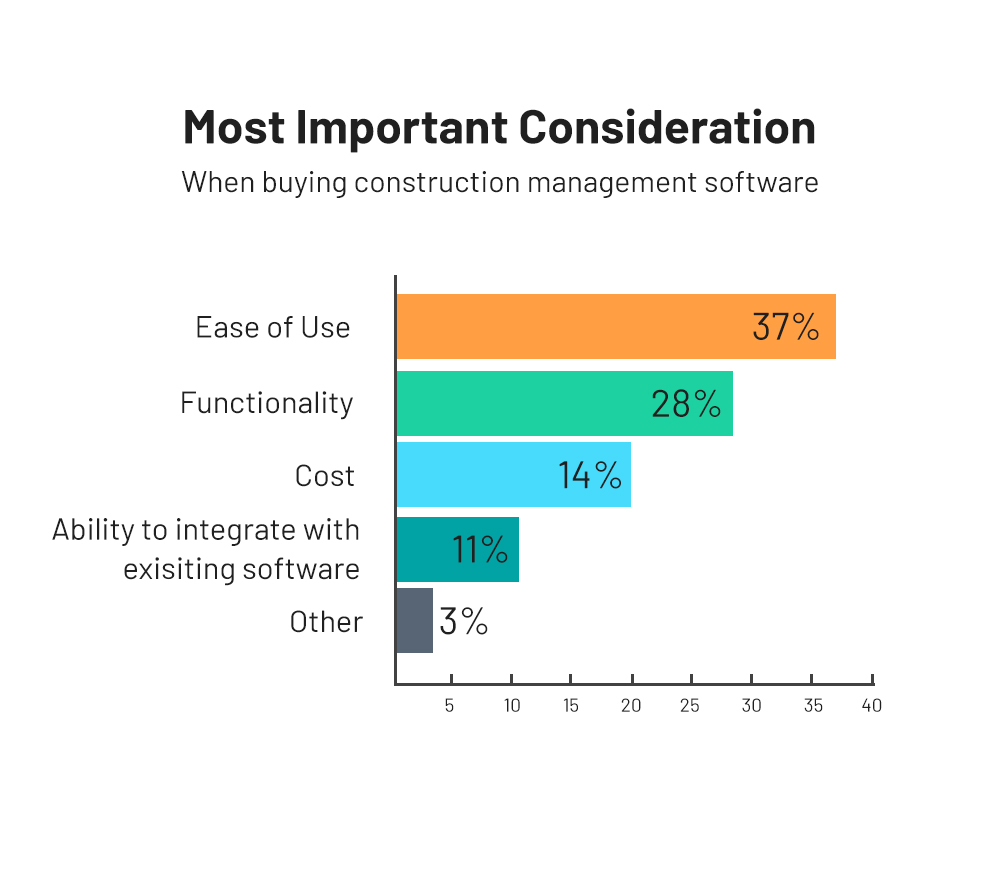 Lower project inefficiencies: Improving workflows can reduce inefficiencies at every stage of the project lifecycle.
Connect processes: Cutting down on redundant tasks and understanding what's necessary can produce focused workflows.
Quality Improvement: Improving workflows can augment construction quality leading to lower rework and greater client satisfaction.
According to KPMG, 50% of engineering and construction professionals have reported one or more than one underperforming projects in the previous year.
Key reasons why construction workflows fail and produce schedule overages…
Well-thought-out construction workflows can produce great results for projects and teams. Workflows well understood by people and relevant to processes, materials, and methods can build a positive profile for projects and teams.
Workflows breakdown in one of the following areas…
Unclear Communication: Straightforward communication is a trait of great workflows. Numerous touchpoints including fragmented data, endless email trails, etc. can damage the project workflow. Disconnected communication creates clarity issues, keeps people out of the loop, impedes productivity, and generates gaps.  
Information Silos: Disconnected data and systems lead to missing information and compromising workflows.
Lack of Clarity: Workflows prove to be unsuccessful if they do not provide any clarity into the process. Project personnel need to understand their positions within the project, upcoming tasks, and required action elements. Without complete clarity, action components are missed with project delays and erroneous work.   
Characteristics of a winning workflow…
Automation: Workflows enriched with automation streamline activities, improve communication, and lower the administrative load. Automated workflows or workflow automation on construction management platforms deliver notifications to personnel when approvals or actions are required.
Collaboration: Connected communication brings in multiple stakeholders to get involved early on and provide valuable feedback. Responsibilities carried out in silos diminish real collaboration. a collaborative project profile influences multiple teams to act leading to greater transparency and scope of understanding (SOW).
Linearization: Standardized workflows through cloud-based construction management platforms reduce project-wide redundancies and mitigate risks. Denoising projects by canceling out redundant processes can make the project clutter-free and easier to execute and manage.
Integration: Software integration i.e. cloud-based construction management software to define and execute workflows can reduce errors and repetitive information. Integrating multiple tools within a platform can connect black office and field teams, and simplify Jobsite operations leading to higher project value.
Based on Autodesk and Dodge Data and Analytics, 66% of General contractors have carried added costs through overtime on ¾  of their projects. Out of which 50% of the general contractors have had to extend project completion dates.
Preconstruction
Observed barriers: Preconstruction workflows are plagued by time overages as there is a large disconnect between various teams and stakeholders. With so many people working on multiple projects, data and documents can be fragmented, miss crucial data, and get buried in the dust. Teams struggle to organize preconstruction data and begin on the right note.
Based on sources like Autodesk and FMI, 34% of construction professionals report error-ridden project data to be a root cause of low-quality information.
Proposed solution:
Centralized data management: Preconstruction teams store data in various places i.e. files to spreadsheets. The right construction management tool can support preconstruction personnel store and accessing drawings, files, photos, 3D models, and other deliverables in a single location. These platforms reinforce consistency, improve communication, and simplify construction.
McKinsey Global Institute reports 77% of megaprojects to be 40% behind planned timelines.
Automate workflows: Integrated workflows ensure quick reviews by canceling out manual or email-centric communication. Bid management tools from iFIeldSmart Technologies can help drive bid invites, synchronize project calendars, calculate rates, and assess risks. These capabilities save time and cancel our manual activities.
Connect back-office and field data: Reinforcing centralized information and pushing data including documents, bid information, and estimates to the field streamline workflows between preconstruction and actual construction.
Based on a study by KPMG, 82% of owners require more collaboration with contractors.
Submittals
Observed barriers: Submittals workflows are critical and need to begin on the right foot. The review process for submittals takes a very long time leading to negative outcomes. Covering every aspect of submittal with traditional tools can be erroneous and time-consuming as a project keeps growing in size and scope.
Based on a report by Autodesk and FMI, 53% of contractors in the US feel drastic decisions or time restrictions impede decision-making.
Proposed solution:
Submittal log automation: Automating submittals with cloud management platforms like iFieldSmart Technologies can save time with higher accuracy and reduce rework. Absence of an accurate and complete submittal log can lead to mismanagement of the submittal process.
Manage and track submittals on a digital platform: Uploading submittals on a single platform can make requests, reviews, and approvals faster and augment information sync. This supports contractors with efficient management to ensure data stays accessible and secure.
Dodge Data and Analytics report construction firms use 60% of desktop applications and 40% of cloud-based software.
RFIs
Observed barriers:
RFIs are necessary aspects of a project and require solid construction management workflows. Inaccuracies in RFI management can cause greater rework, inhibit quality, and cause field problems. Unanswered RFIs can lead to an increase in cost and time.
From a study by Dodge Data and Analytics, 68% of contractors have observed RFI data capture as a barrier.
Proposed solution:
Digitizing RFIs: Moving away from paper-based processes or using traditional platforms, a single cloud-based construction management software can onboard multiple teams. Submitting and answering RFIs helps teams collaborate effectively through centralized and integrated cloud-based software.
Process standardization: Producing a standardized template and form for RFIs produces a greater advantage and results in time savings. Using cloud-based construction management with standardized formats and data inputs can support teams to leverage historical RFI data for comparison and risk reduction. A construction management platform like iFieldSmart Technologies sets higher standards for every level of documentation.  
A recent study by Autodesk and FMI reveals poor data to be a root cause for avoidable rework leading to 7.1 million dollars.
Risk Management
Observed barriers: Absence or lack of holistic risk management can produce grave results on the field, encouraging risk-induced profile coupled with onsite hazards leading to hassle-producing bottlenecks.  
Proposed solution: Putting up a robust risk management process enriched by cloud-based construction management software can help identify and resolve risks within an existing construction workflow.
Based on a recent study by the construction industry in Taiwan, cost, schedule, and quality are key parameters affected by project risks. Proactive risk management workflows need to be put in place to draw out risks and diminish their impact on the project. The following workflow can be set up with three parameters viz. Analysis, Confirmation, and Solution. The preconstruction stage of the project requires an accurate and detailed analysis of a risk profile in place. Seamless construction management reinforced by planning drives a greater probability for projects to win – which is 3 times more.
Based on a survey by Dodge Data and Analytics,53% of high-end general contractors are using software to manage field safety on half of their projects.
Labor Control
Observed barriers: Labor shortage continues to plague the construction industry on a global scale. It has been estimated that the US alone would require more than 1.2 million labor personnel by the year 2023 – research by Associated Builders and Contractors (ABC), 2021.  
According to the US Chamber of Commerce, 62% of contractors report difficulty in finding skilled labor personnel.
Proposed solution: Being cognizant of labor shortage within the construction sector requires a greater prominence on skill enhancement and field training. Scalable and flexible resource augmentation reinforced by high-performance construction management tools can ensure greater project wins. Based on a study by Associated Builders and Contractors, more than 1.2 billion was spent on training during 2020.
AGC reports labor shortage to be a cause of project delays for 44% of firms.
Right Equipment and Materials
Observed barriers: The wrong set of tools, equipment, or materials can create grave results on the field. Cost constraints or the absence of construction management platforms can result in negative spiraling outcomes.
A recent study by Autodesk cites that 28% of construction companies in the UK lack onsite information leading to productivity issues.
Proposed solution: Accurate cost estimates for assets, tools, and materials must be factored in for any given project. Schedule visualization through Gantt Charts or schedule tracking within construction management software can resolve equipment and material issues. Good quality equipment and materials can save on maintenance or repair costs. Investing in technology and wearables for labor professionals on the field can reduce onsite hazards and prevent fatalities. Putting up a strong task management tool in place can keep track of work progress leading to a reduction in unnecessary costs for personnel and equipment. Integrating proactive asset management at every project lifecycle – operations or upgrades can improve asset management.
Delay in getting raw materials leads to lower revenue levels.
Preemptive Space Management
Observed barriers: Inaccurate calculations of physical spaces on the field can create safety and logistics problems. Ill-managed space issues result in worksite safety and productivity. Field congestion, unnecessary clashes, and other factors can degrade the quality of construction.
FMI reports 95% of data capture in the E and C industry goes unexploited.
Proposed solution: Spatial problems need to be factored in for the entire project lifespan. BIM processes enriched by clash-detection tools and lean construction can produce clear benefits for construction professionals. Side-by-side tracking of project progress by comparison of 3D models, drawings, laser scans, and site photos can produce a clear picture of the existing site conditions and optimize space. Storing and accessing these deliverables on a single construction management platform makes it easier to manage the field.
What's next at iFieldSmart Technologies?
Our construction management platform has been constantly evolving with tools enriched by AI and machine learning to make field management hassle-free and simple. Looking ahead, our focus lies in making agile, yet powerful workflows within the platform to enhance profitability and productivity for the construction industry. Stay tuned to witness iFieldSmart Technologies break ground with best-in-class software built to encourage field freedom and generate iconic outcomes.    
Visit us: www.ifieldsmart.com