The construction sector is highly competitive and subject to a myriad of dynamic parameters. The survival and success of AEC firms depend on the adoption and adaptation of custom-built construction management software and construction technology. Deploying construction management tech early on in the project lifecycle improves planning and resource allocation, reduces errors and risks, boosts productivity, and streamlines workflows. Rock-solid construction management technology ensures these benefits for collaborators and stakeholders.
Efficient project management
Mitigated delays and greater efficiency
Effective communication
Dispute avoidance
Greater quality control
Read the blog till the end as we discuss the following outcomes of construction management software and advanced construction technology.
Construction management software for efficient project management
Effective construction management includes layers of improvements in scope, function, schedule, and cost
Construction management ensures team cohesion with effective collaboration tools and workflows
Construction project management tools custom-built for every solution including Architects, General Contractors, and Sub-Contractors deliver a greater impact with useful tools for multiple teams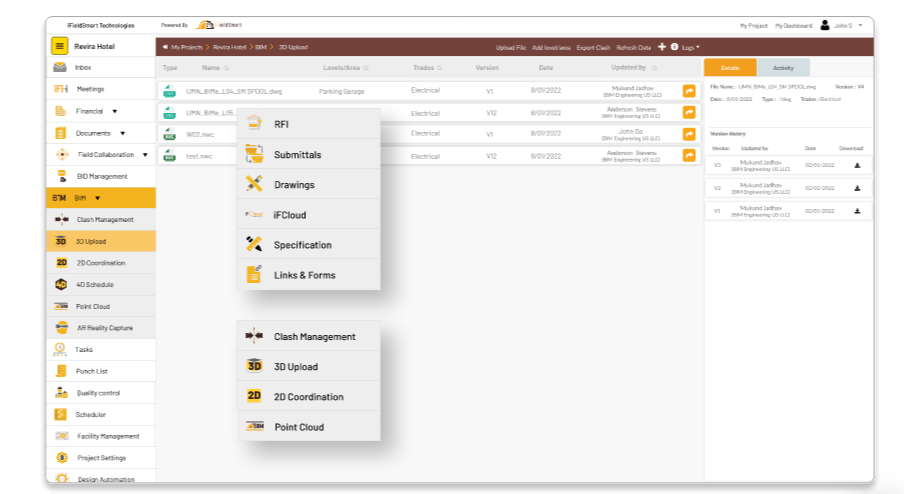 Construction management software for mitigated delays and greater efficiency
Construction projects move through multiple phases including planning, scheduling, costing, construction, and maintenance
Red flags are observed at each of these stages including clashes, fragmentation, silos, and other issues
Bottlenecks create delays and cost overruns
Construction management software like iFieldSmart makes it easier to navigate around these flags and ensure error-free and efficient construction
Improvements in drawings and document management, RFI and Submittal management, Scheduling, clash management and BIM tools, task allocation, tracking, etc.  are tools that make construction efficient and schedule-agnostic
Integrating a suite of third-party apps across teams and systems simplifies tasks, accelerates project management, and improves productivity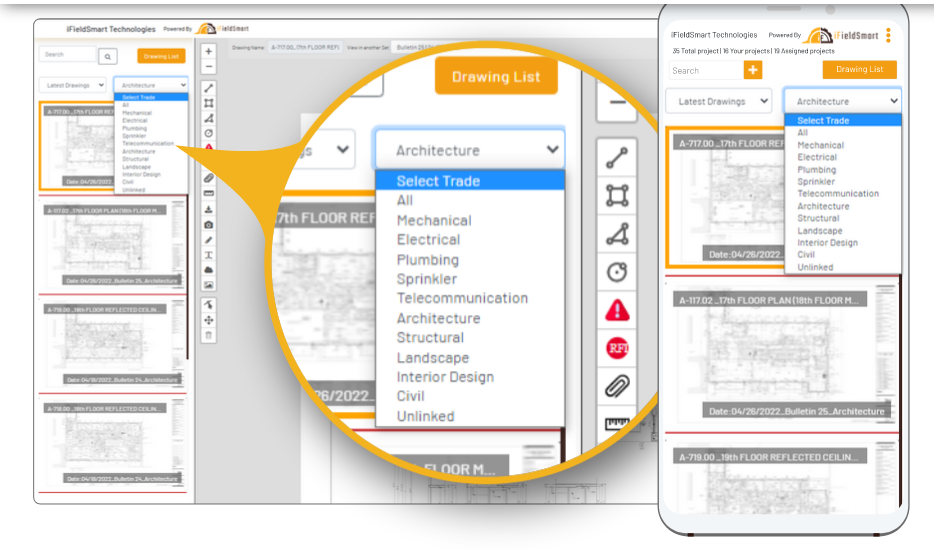 Construction management software effective communication
Collaborators need to collaborate with remote teams for a project or multiple projects
Collaboration requires In-App video conferencing tools to collaborate on drawings and documents
Annotations and markups define greater clarity and induce real-time feedback
Red flags are identified and resolved faster
Video conferencing tools loaded with capabilities like setting an agenda, meeting recording, transcripts, and quick meetings on files including drawings and documentation can reduce meeting time and provide greater efficiency
The ability to quickly access and share various file formats in the cloud improves communication effectiveness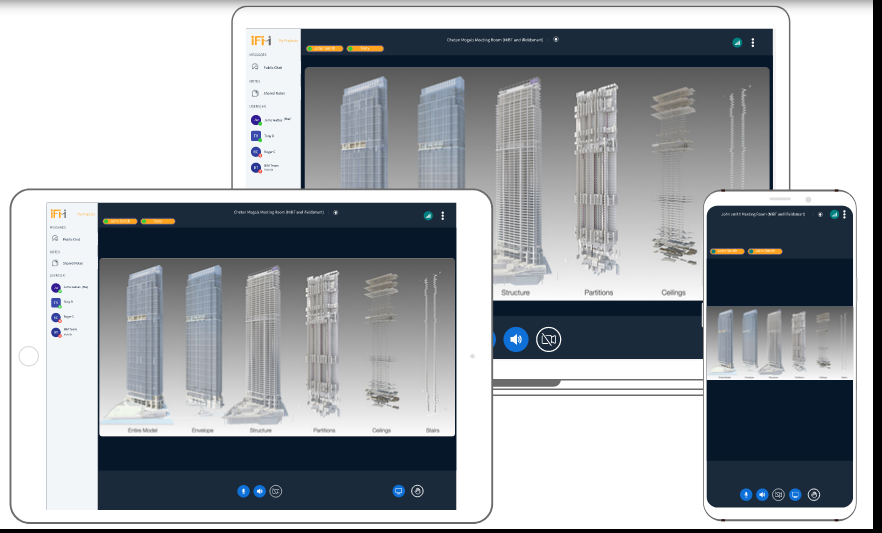 Construction management software for dispute avoidance
Disputes within a construction project can delay projects and elevate costs
Streamlining workflows to communicate with contractors, clients, suppliers, and other stakeholders can resolve disputes
Deviation from client expectations or rework can be mitigated with data-driven tech to garner better insights
Complete data visualization in real-time through a single source of truth eliminates the presence of disputes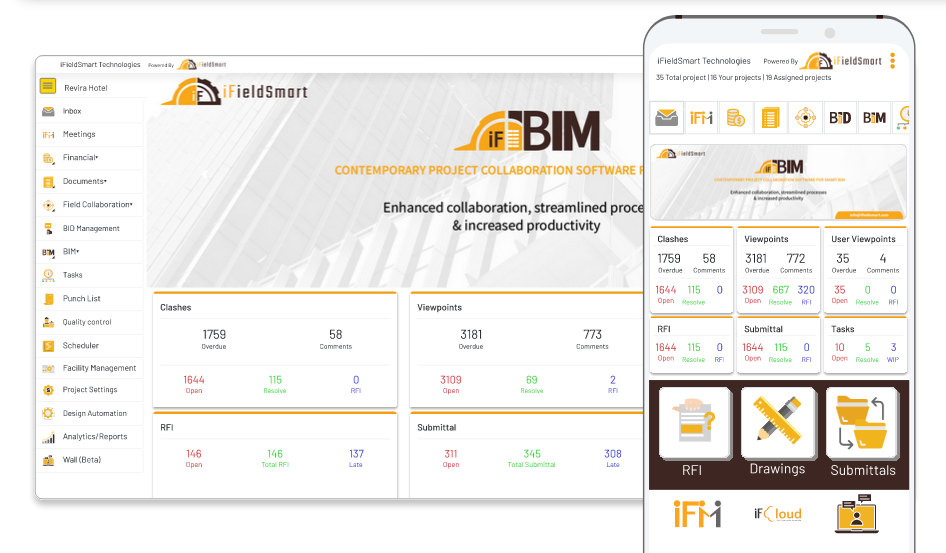 Construction management software for greater quality control
Accurate data, higher information reliability, data transparency, and other outcomes of construction technology improve construction quality
Quality control capabilities integrated within the app add a greater dimension to design and construction quality
Preconstruction design free of errors and enriched by compliance ensures quality standards are met
Accessing an updated set of drawings and documents drives greater quality control during actual construction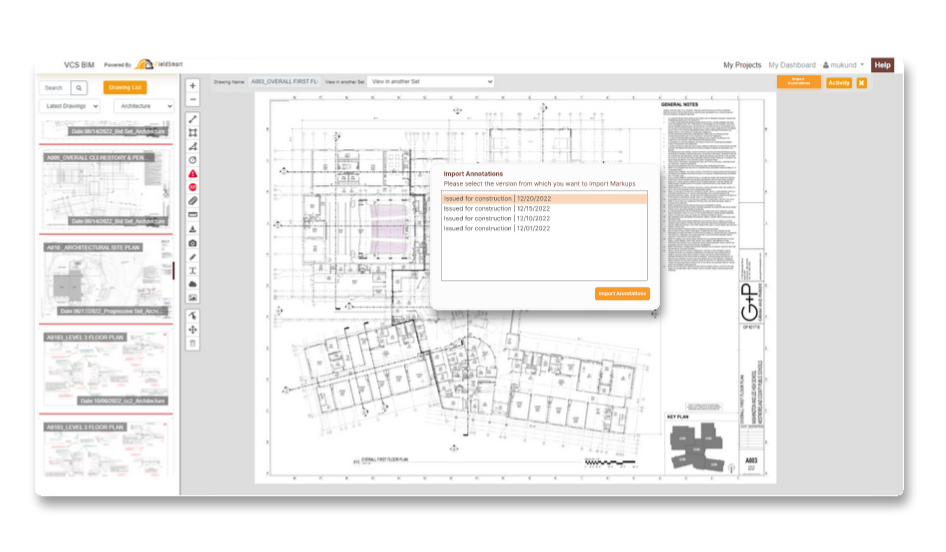 Conclusion:
Construction management software is no more a luxury, but a need to achieve required project deliverables and outcomes. Construction technology like iFieldSmart Technologies will continue to augment design collaboration, construction coordination, and field coordination. Schedule a demo with our sales team to leverage a complete suite of advantages to empower your next construction project.
Visit Us: www.ifieldsmart.com