Rework is a process that no team or stakeholder would want to discover during construction. It means a small or major portion of the earlier design or layout needs to be redone to resolve the issue. Clashes or issues showing up on the field result in delays and unnecessary costs. Rework can damage proposed costs and elevate budgets by significant margins. Listed below are 5 top reasons rework is witnessed during construction and solutions to avoid or resolve them.
Design problems.
Design-related rework includes oversight and errors in design drawings including design changes. Construction contractors and specialty contractors find it challenging to identify and resolve errors during construction. Design clashes (hard or soft) on the field make it difficult for sub-contracting firms to complete the project within budget and time. Contractors participating beyond preconstruction are unable to identify issues quickly. When design teams and contracting professionals team up in the preconstruction stage, contractors would have a better opportunity to spot design ambiguities and rectify them before construction starts.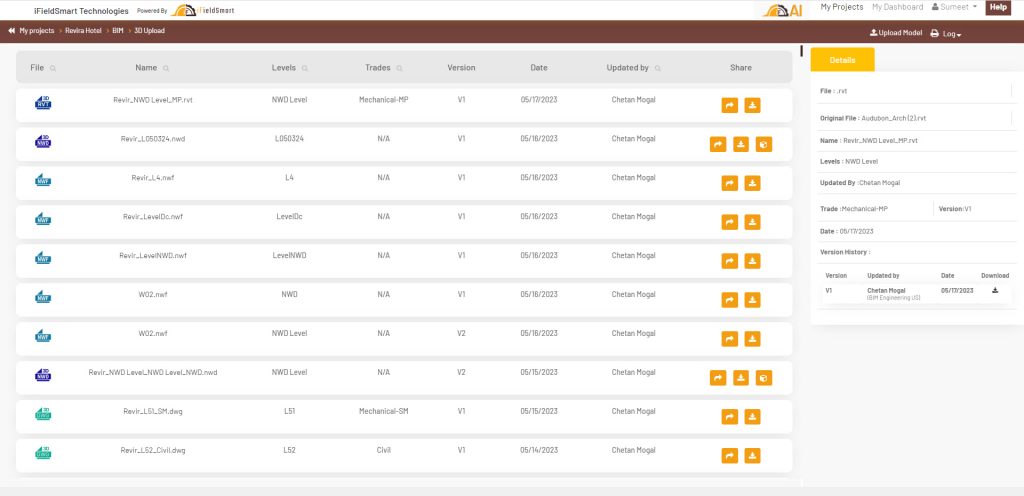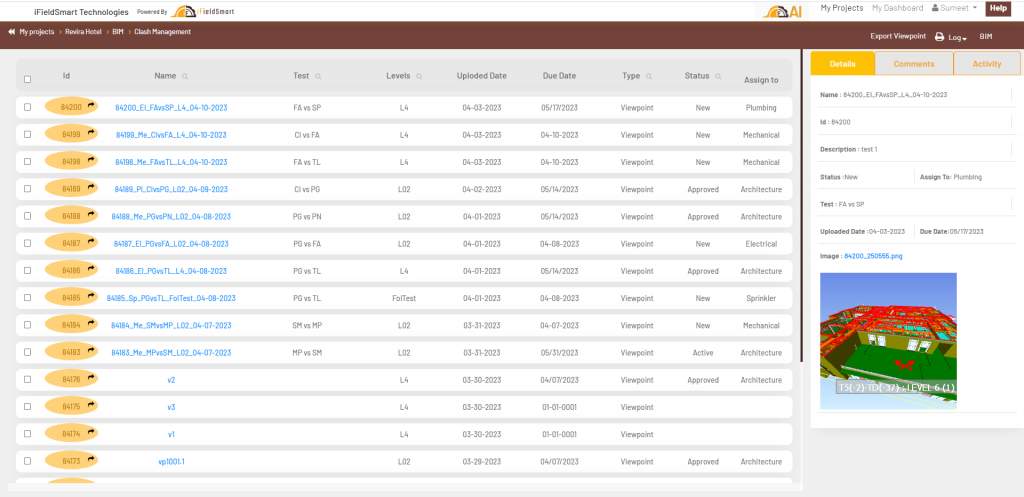 Greater numbers of change orders due to issues or changes observed on the field can create a time overshoot and put projects in financial crisis. Changes in project scope or new information garnered after construction has commenced or progressed leads to rework.
Planning issues and inaccurate scheduling.
Inefficient planning and inaccurate scheduling give rise to a myriad of issues that also point toward rework. Based on a CII report, more than 25% of rework is caused by poor scheduling. As projects tend to get delayed, work performed in haste results in low-quality construction and further dragging construction behind proposed timelines.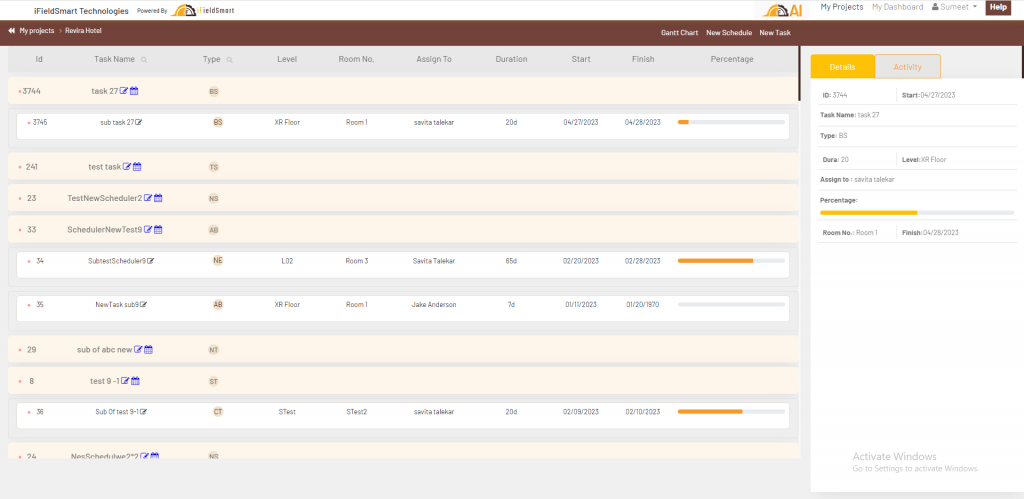 Inaccurate and ineffective coordination issues also result in rework. Construction activities performed non-sequentially can lead to installation issues or reconstruction. Inadequate project coordination between various trades viz. architecture, structure, and MEPF trades leads to clashes. MEPF elements not working in harmony with architectural and structural layouts or MEPF equipment clashing onsite can take the project schedule into a negative spiral.
Tracking schedules with traditional processes or tools is another reason timelines are delayed. Other reasons that contribute to schedule issues include onsite temperature changes, wind issues, and other issues related to natural disasters.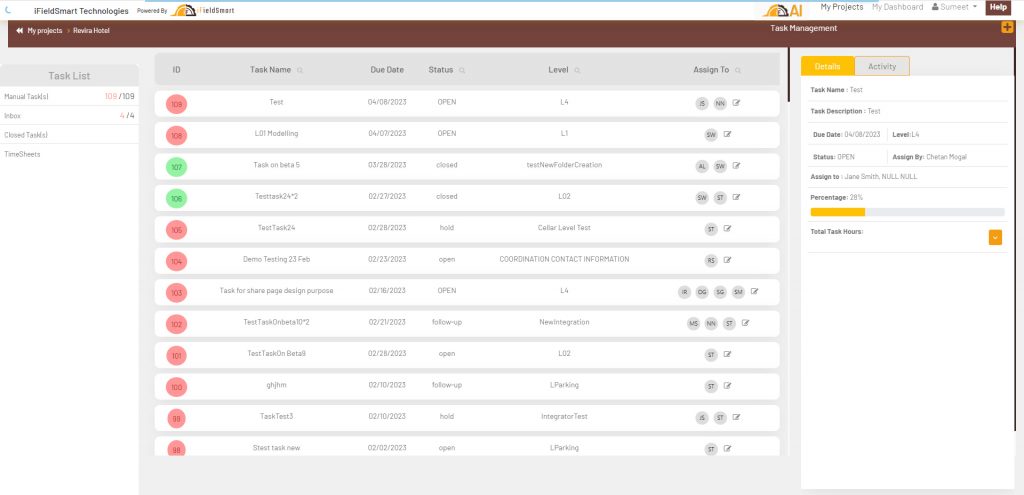 Field errors.
Rework is a by-product of bad construction which includes:
Experienced personnel or lack of training
Inadequate field supervision
Insufficient quality management through processes including QC, QA, and ineffective monitoring
Outdated drawings and incorrect project specifications – equipment or components are not installed as per updated documents
Inaccurate layout or location problems caused by measurement or survey issues
Equipment or material issues.
Often, work is done based on planned requirements, but building materials would not meet the quality or specifications, leading to unnecessary rework. This includes inaccurate concrete grades or strength, wrong window types, or substandard equipment that needs to be replaced or removed. Defective equipment or elements including MEPF that do not perform at optimum conditions or other components that malfunction can cause serious rework.
Manufacturing or fabrication problems.
Prefabrication saves a lot of time and rework, but if the equipment is manufactured at the installation site, then it can create a series of problems leading to delays and rework. Contractors are often challenged by fabrication issues or clashes that need quick resolution.
Potential Remedies.
Data integrated within cloud-based platforms support multiple stakeholders with preemptive clash detection and resolution. Leveraging in-depth clash reports can help design teams and contractors resolve clashes or errors during the preconstruction phase.
Pre-integrated powerful tools within iFieldSmart Technologies that include BIM and design coordination help resolve layout problems leading to lower rework.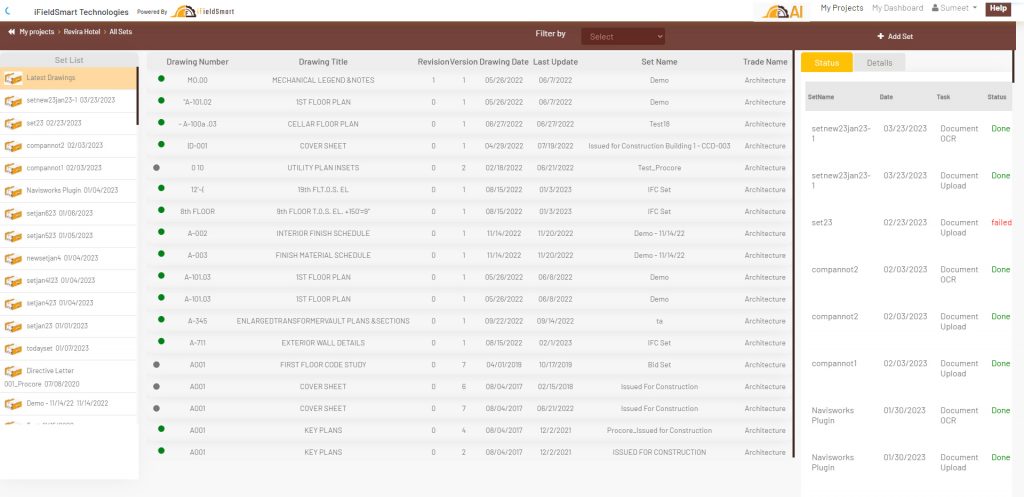 Simplicity in monitoring tasks or activities in the field through digital solutions like iFieldSmart can lower rework. Schedule management through Gantt charts and detailed activity listing keeps projects on track. QA and QC checklists deployed within the platform lower rework and improve build quality,
Rework may not be unavoidable in construction, but it can be lowered and managed effectively.
To know more about how iFieldSmart Technologies can help you reduce rework,
Email Us: support@ifieldsmart.com
Customer Support Number: +1 (844) 358-0400
schedule a quick demo: https://www.ifieldsmart.com/schedule-demo