The modern construction industry is fast-paced and complex. Nevertheless, it demands general contractors, specialty contractors, and project managers to run the site smoothly, within budget & time, and under safety conditions.
Based on a recent study, more than 95% of construction projects incur cost overruns, and more than 75% suffer schedule overages. These numbers are significantly high considering the magnitude of global construction. So, what are the reasons leading construction projects toward these problems? Some of the challenges include communication issues, inaccurate scheduling, fragmented documentation, inadequate risk management, etc. The following article discusses the top 5 issues observed by general contractors, specialty contractors, and project managers.
Poor Scheduling
Lack of technology adoption
Communication and collaboration issues
Managing accurate documentation
Insufficient risk management
The challenge: Poor Scheduling.
While expertise and experience do matter, it is not uncommon for the most skilled construction professionals to make mistakes in the field. Scheduling is an important aspect of any construction project. General contractors or specialty contractors facing time overruns for a project are held responsible and face a series of other problems that come along with schedule overages. One thing leading to another can cause overall project catastrophes. Some of the factors that can lead to scheduling issues include inaccurate planning based on outdated documentation, rework, poor communication, faulty task management, and other issues.
The solution: Utilize the iFieldSmart Scheduler tool to enhance project scheduling.
Using a powerful scheduling tool from iFieldSmart Technologies supports general contractors and specialty contractors manage a complete snapshot of various field activities. Leveraging parameters including ID, Activity Name, Levels, Room No. Assigned To, Start and Finish dates, and % completed contractors access details quickly for improved schedule tracking. Graphical Gantt Charts can be used to visualize various tasks with extensive date filters. Adding a new task as a main task or sub-task from the schedule window makes it easier to assign tasks and its predecessor to check for task types or lags.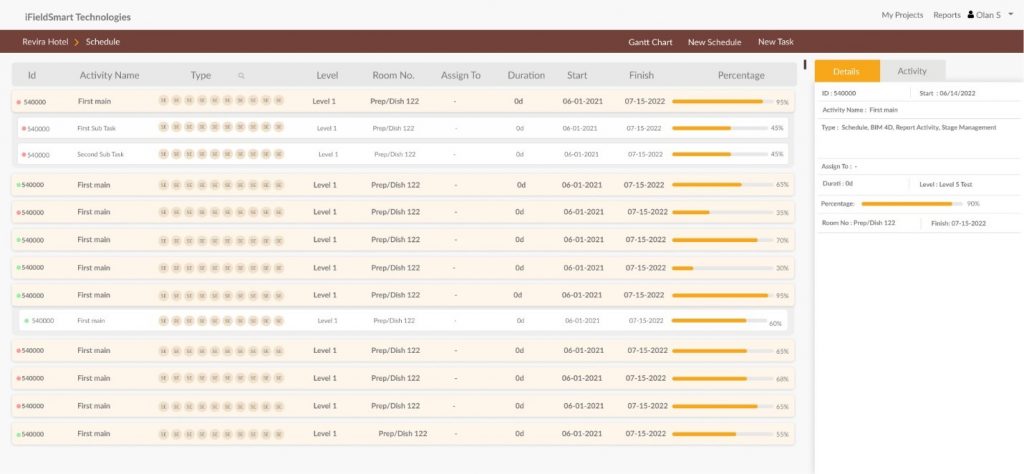 The challenge: Lack of Technology Adoption.
Technology adoption within the construction sector has been slow. Modern-day contractors and sub-contractors are still using spreadsheets, outdated drawings, overloaded inboxes, and fragmented email trails to manage their projects. Manual data entries, poor drawing management, misleading RFIs and Submittals, and unreliable issue management are a part of the outcomes caused by the absence of technology adoption.
The solution: Faster adoption of cloud-based construction management platforms like iFieldSmart Technologies.
The iFieldSmart dashboard is designed and built for extensive user customization. Each tool within the entire dashboard caters to specific and granular challenges witnessed by general contractors and specialty contractors. Unlike other cloud-based construction management platforms, iFieldSmart includes a series of capabilities within a single view screen. Quick navigation, faster and secure data access and management, in-depth and real-time reports, project-wide collaboration, and other features support contractors to achieve greater performance, efficiency, and impactful outcomes.
The challenge: Managing sheets, RFIs, Submittals, and other documentation.
Drawing sets are an integral part of the construction process. Inefficient management of drawings, RFIs, Submittals, and other issues lead to greater risks, rework, cost overruns, and schedule delays.
The solution: Leverage complete document management within the iFieldSmart dashboard.
Field personnel including general and specialty contractors require updated drawing sets with real-time issues and information integration through multiple trade collaborations. Automation within drawings supports faster access and analysis, whilst users do not have to battle navigation issues or search for the latest set of drawings from thousands of sheets. Granular filters and capabilities like document superseding cut down searching time for contractors. Preemptive RFI and Submittal management supported by complete information enrichment accelerates RFI and Submittals processing for faster field operations and reduced costs.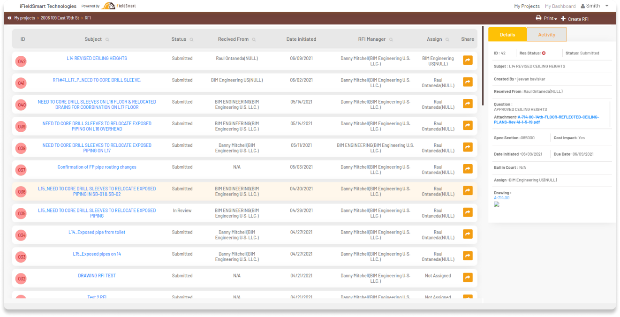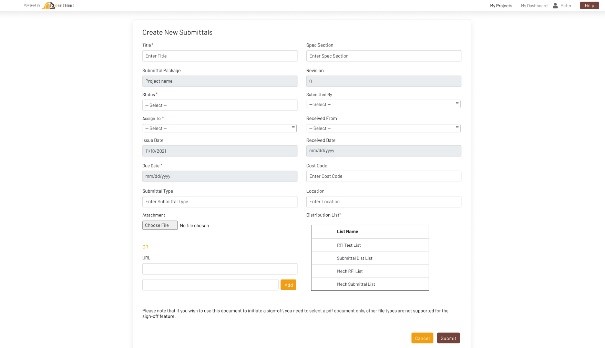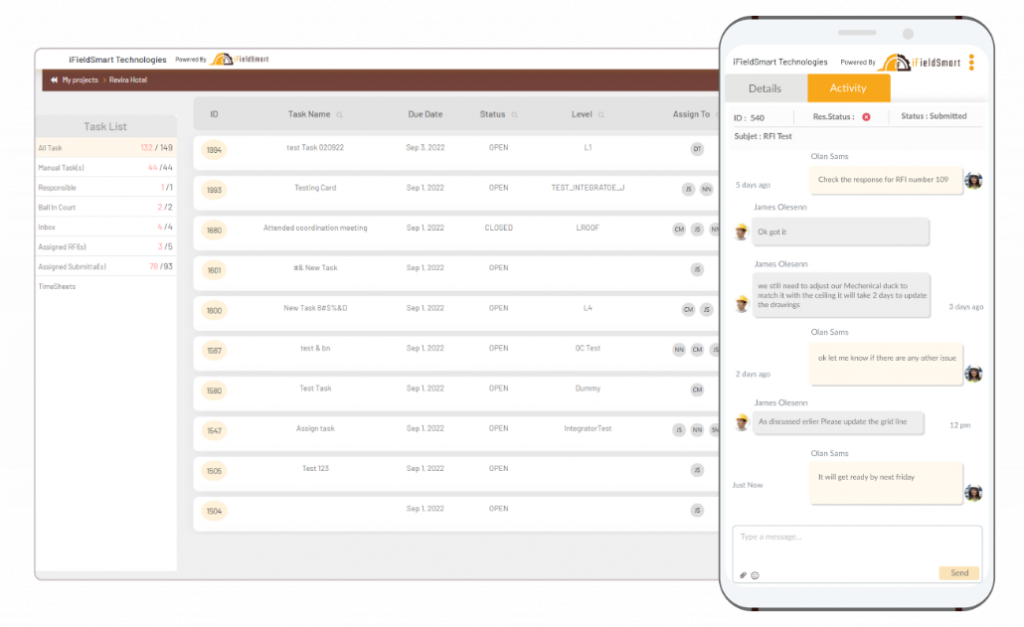 The challenge: Communication and collaboration issues.
Communication and collaboration are critical aspects for field teams as there is various trade personnel involved in finishing a project. Inefficient or absence of the right information flows through various teams can lead to inaccurate or fragmented communication. Collaboration issues lead to serious clashes on the field, delay projects, and produce cost overruns. Furthermore, collaborating on the wrong set of drawings, RFIs, Submittals, or any other outdated documentation fuels issues in the field.
The solution: Connect back-office and field teams with iFMeets.
iFieldSmart Technologies has in-built capabilities for multiple teams to communicate and collaborate on any file or files with a single click. Driving a meeting with pre-defined agendas simplifies communication, improves productivity, and drives faster decision-making. Teams can mark specific areas within the document to understand issues or pain points and record the entire meeting and access or share it as meeting minutes for future review.
The challenge: Insufficient risk management.
All of the above issues contribute to greater risks across the entire project lifecycle. In addition, ineffective task management for field activities also leads to lower productivity and sub-standard construction quality. 
The solution: Preemptive use of the iFieldSmart Technologies platform.
Reducing risks on the field requires a simple, yet powerful construction management platform like iFieldSmart. Leveraging every capability on a single screen improves information transparency, accuracy, and reliability across every trade.
Wrapping it up…
As discussed above, construction is complex and gives rise to issues for field personnel. It is critical for general contractors, specialty contractors, and project managers to latch onto cloud-based construction management platforms like iFieldSmart faster to garner greater project efficiencies. Contact our team for a quick demo. Our onboarding process for users from various disciplines is simple and quick. 
Visit Us: www.ifieldsmart.com