The construction industry has been plagued by a series of challenges through the years. Connecting the back office with the job site has been one of the most crucial obstacles for a major section of the construction sector. The use of data did transform the construction process to a certain extent, but, managing or manipulating data does require software-driven technology to stream and use information in real-time. From leveraging updated drawings in the field to storing AR/VR files, managing RFIs and Submittals to Task and Schedule management, and more, construction management technology is key to improving construction workflows.
The following blog details 4 top construction challenges and the use of technology to solve these issues.
Problems related to the industry Supply Chain.
The augmented shortage of the present-day supply chain has elevated project costs in terms of construction materials and job site waste. Rework leading to material waste can drown time and profits. Delayed logistics to get the material and components onsite produce situations leading to cost and time overruns. Material costs and time taken to erect a building take up a majority of the construction costs. Poor project planning without construction management platforms drives AEC firms to be cash flow negative. Errors created on the field through uncoordinated processes and deliverables are damaging for a project and firm.

Data-driven software technology has supported a myriad of global firms with accurate, complete, and updated information through real-time data streaming on a single dashboard. Analytics and reports generated on a cloud-based platform ensure the right amount of materials are purchased for onsite construction and delivered on time to the field to mitigate downtime.
Quick Turn Around Time is a positive touchstone for construction projects.
Preconstruction planning can lead to a series of field visits, onsite meetings, and project revisions. These processes cost a lot, and could also lead to unnecessary costs if not planned appropriately. Taking field measurements driven by automation can lead to improved results in comparison to manual or traditional methods. Taking 360 pictures of the site and comparing it with 3D models and drawings can drive higher productivity, reduce field risks, and improve project adjustments.
iFieldSmart Technologies offer a myriad of capabilities to resolve project pain points. Being able to store, process, and manipulate data within the construction management dashboard helps reduce field visits, the frequency of unnecessary meetings, and costly revisions. With unlimited data storage on a cloud platform, project teams can upload large-size files making the process hassle-free.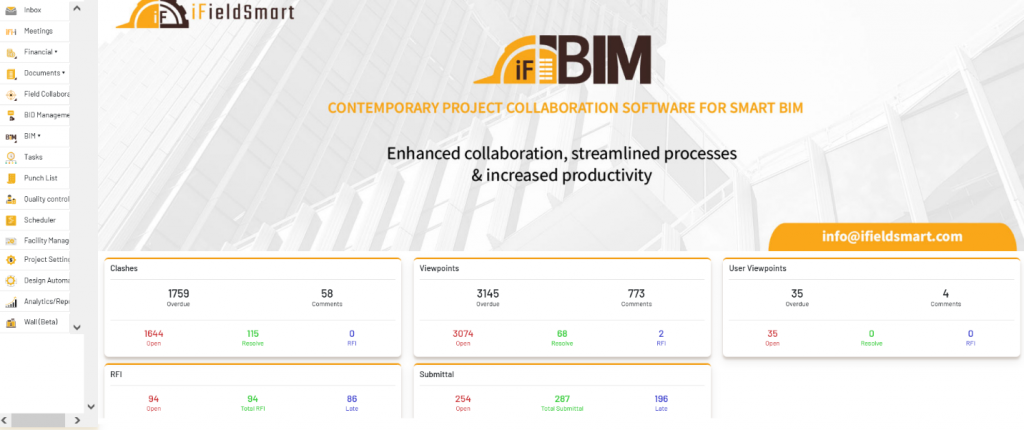 A single dashboard to connect back-office and field teams
Browser-based AR/VR deliverables overlayed on drawings or 3D models can streamline processes to deliver real-time insights into modifications. The iFieldSmart Technologies platform supports file versioning with tools like markups, QR codes, and capabilities to make the construction process easier and streamlined. Viewing drawing thumbnails on a single dashboard without the need to move back or forth reduces access time. Accurate task management through easy forms and easy schedule management can deliver tangible benefits for a project and business.
Safety Protocols and Recorded data can enhance worker safety and health on the field.
Deaths of onsite personnel for construction in the US constitute more than 20%. Other statistics include illnesses and injuries that constitute more than 25% in the US. Construction firms need to ensure employee health and safety to reduce fatalities or accidents on the job site. Technology has played a great role in the construction industry in terms of site safety.

Field collaboration tools support onsite teams to visualize reports, activities, and issues.
Comprehensive data streaming into a feature-packed construction management dashboard support workplace safety, better adaptability to surrounding conditions, and reduction of potential hazards. With the field continuing to be hit by accidents and a high mortality rate, teams must include and adopt the wearable tech. Smart wearable tech or computer vision is exceptionally responsive to field personnel and the surrounding environment.
Streaming real-time data into a 3D model through digital twins can help teams leverage real-time insights. Smart hard hats, boots, vest wearables like bionic suits, belt sensors, and other technology can reduce site hazards like trips, slips, and falls.  
Onsite and offsite Material and equipment tracking can improve the project's bottom line.
Material and equipment theft is calculated to be in the millions or billions and that figure does not encapsulate field tools, thus adding to unnecessary cost. Drone technology can resolve this issue through perpetual monitoring enriched with computer vision technology to track materials and equipment daily. Drone software integrated with artificial intelligence and machine learning can enhance building inspections, worker safety, and project reporting. Integrating this technology with construction management tools like iFieldSmart Technologies can help construction firms move towards a cash-flow positive outcome.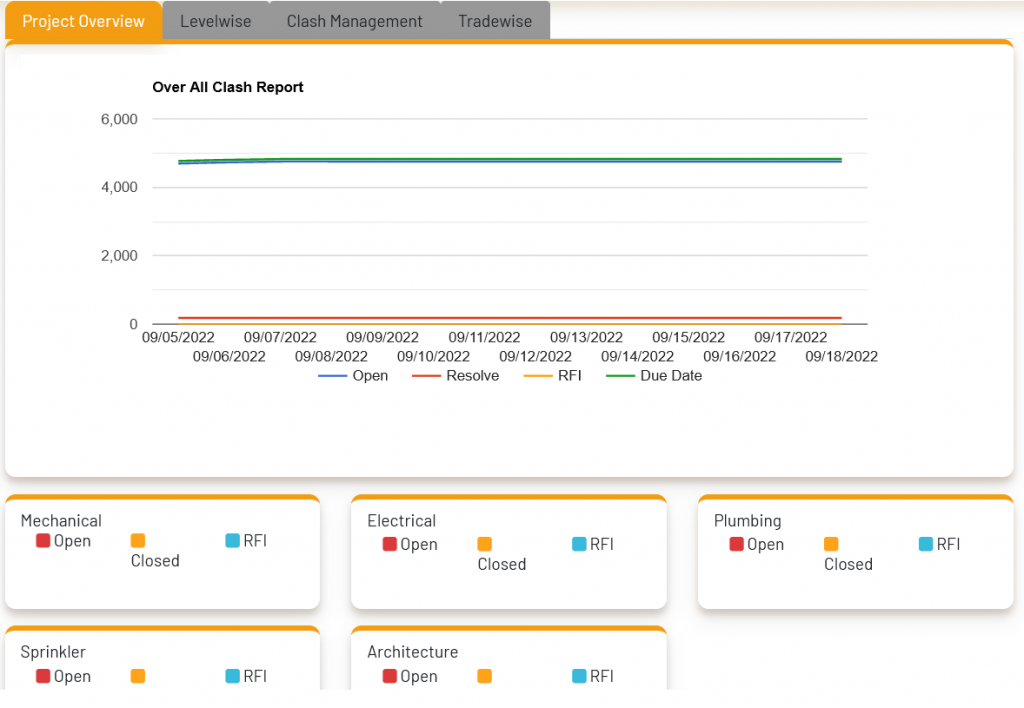 Track issues to stay cash flow positive.
To learn more about construction management tools and dashboards from iFieldSmart Technologies, schedule a quick demo. Begin preemptive communication and collaboration in the preconstruction stage and get desired outcomes up to the closeout with our cloud-based construction management platform.