Are you reaping the true value of BIM through modern collaboration processes, technology, and better project management?
The global AEC industry is adopting BIM at an upscale value to operate construction projects based on modern processes and technology. The ability of BIM to flexibly mold itself, and integrate a myriad of technologies is what drives AEC firms and stakeholders to adopt BIM. Yet, the thought of PROJECT COST will continue to be a crucial aspect. The idea of capturing maximum ROI at optimal BIM adoption through collaboration and project management holds great significance.
Construction or specifically BIM automation is what drives AEC projects to successful outcomes. With a myriad of challenges that include cost and time overruns, rework, material waste, collaboration issues, onsite delays, etc., AEC firms and stakeholders need holistic technology or platforms to deal with these challenges. The technology ecosystem helps architects, contractors, designers, engineers, owners, and other stakeholders through every project stage viz. Design, Construction, and Maintenance.
BIM provides multiple opportunities for cost reduction, which allows significant cost savings for any project. The larger the project is, the greater the opportunity for savings due to error and change mitigation.
Based on a survey by PMI, 37% of projects fail due to a lack of defined project objectives and milestones.
The impact of Lean BIM on design management.
Arguably, there is great room to improve design management by utilizing new processes and tools introduced by BIM and Lean Construction. However, projects that use BIM, various roles of personnel, design methods, and communication between designers are derived from the era of document-based design management and can only be partially implemented to a new way of working. In managing design, the adoption of lean management tools is seen as principal drivers to add value for the project & customer, improve operations, and mitigate activities that do not add value.
Projects that have several parties involved in the construction industry. The biggest challenge is getting people from various disciplines or trades to work together toward a mutual goal. In construction projects, several trades need to work together to fulfill customer expectations, avoid errors, and conflicts, etc. These challenges coupled with unsystematic design management & practices make the project prone to conflicts and errors.
Design managers have used a myriad of practices to manage projects with no standard of collaboration between different design trades. Weak project management makes it difficult to stay on schedule or optimize design solutions. The final design solution may contain errors and different designers may have conflicts between their models.
According to a Gartner Survey, the failure rate is higher with a larger budget.
Are you looking at mitigating project errors early on to leverage reduced building costs?
Contact our BIM automation software experts.   
One of the reasons is the design process is conceptualized as a series of various tasks and their international relationships are never taken into account. The concept of Lean Design Management looks at flow and value generation, and it uses a wide array of tools that are used to enhance the management process. The design of a construction project can be significantly improved through lean construction management practices and intense BIM adoption.
BIM greatly reduces design conflicts by relying on a single source of information and enabling clash checking. It has enabled better visualization and enabled better design alternatives, better information maintenance, and integrity of the design model. With design requirements being easier to define and improved flows, project stakeholders can leverage significant cost reductions.
Based on a survey by McKinsey Global Institute large projects take 20% longer to finish than scheduled, and are 80% over-budget.
Do you want to eliminate project clashes early on in the project to reduce cost, time, and rework?
Contact our project management software experts.
Lean processes are adopted to generate great value for the customer. Target value design helps clients reap significant cost reductions based on specific design, criterion, scheduling, and constructability. Lean in its simple explanation means eliminating waste from every stage of the building process and producing added value to the customer through value-added functions.
Various challenges include.
Project Management & Instruction Related Issues
Problems related to technology & communication
All the above problems can be resolved through BIM coordination and collaboration software to operate BIM projects.
Project Management & Instruction Related Issues
Working with BIM methodology includes the integration of various disciplines or trades whilst implementing other benefits viz.
Useful knowledge exchange
Accurate and real-time update of the information
Error reduction
Comprehensive process improvement
The need to leverage a BIM collaborative platform to support architecture and engineering can create and manage BIM models in a specialized manner for architectural design, construction site management, facilities management, and more. A Common Data Environment (CDE) for construction management must be able to manage –
Role accessibility
Project revisions and tracking
Project support
Storage and update
Confidentiality and security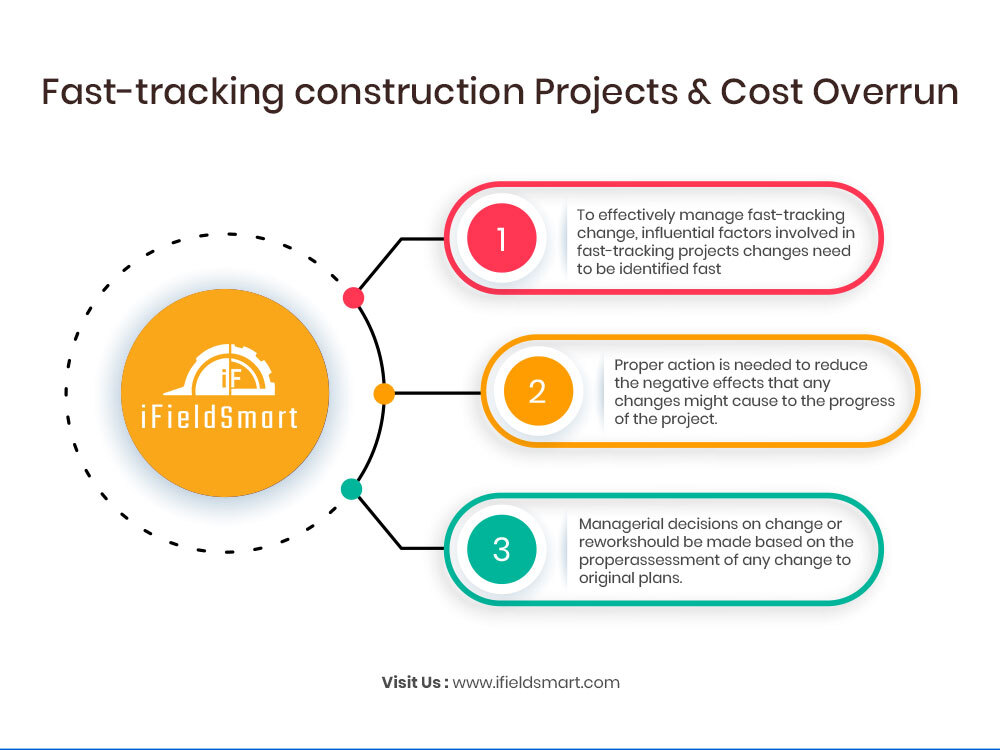 A series of technical requirements to support project management through coordination and collaboration platform include –
Enhanced Mobility
Usability
Quick File Manipulation
User Productivity
Content Management
Cloud-based data storage
Integration with design tools
Security and data protection
Adopting a BIM methodology involves the integration of various design principles. A BIM collaboration platform offers building professionals all the necessary tools to operate BIM tools correctly. A comprehensive construction management software uses automation, data analytics, and data mining to manage dispersed teams. When it comes to project management and competence, it is always great to have a single cloud-based source for every project stakeholder to access, anywhere, and anytime. Project managers that do not understand the true value of construction management software are unable to reap their benefits.
The ease of access, sharing, and operating upon BIM project assets like Federated Models, Drawings, Reality Capture Files, etc. helps operate projects quicker leading to a reduction in project costs. With the ability to manage clashes better, save time and manpower construction management applications can enhance collaboration, streamline processes, and enhance productivity. In terms of design management, construction management apps assist project stakeholders with tools to assign classes easily, view a web-based 3D BIM model, emphasize detailed clash management, and more.
Based on a source 5.9 out of 10 construction projects experience cost overruns.
Are you looking for construction management software to handle your BIM needs?
Talk with our software specialists?
Based on a survey by Navigant Construction Forum, 4-6% of the total project cost is the median cost of rework.
Problems related to technology & communication
Compelling BIM Coordination between every project stakeholder streamlines the conveyance of design, detailing, creation, MEP, and Facilities Management. Conducting a productive coordination meeting requires individuals to walk on the same path. Individuals in the first coordination meeting are the ones you would be spending time with daily. To host a productive coordination meeting and reduce project costs, project stakeholders can leverage the following.
The BIM Execution Plan
The Model
System Setup
Review the coordination schedule
Making time for software walkthroughs
Notify teams on running clash detection
Assign issues automatically to various teams
Discuss the agenda
Address issues by relevance
Create a coordination report
Communicate clearly & make meetings fun
Get the right team in the room
Prioritize project issues
And more…
Based on a KPMG survey, 50% of engineering and construction professionals report one or more underperforming projects.
All the above can be leveraged through a top cloud-based video conferencing or collaboration software to host virtual coordination meetings. Virtual Meetings can be hosted with globally dispersed teams through tools and features that include agenda-based meetings, HD audio, and video-based collaboration, record meetings, generate transcripts, annotate drawings, upload project files, and more.
Based on a survey by Autodesk, Dodge Data & Analytics, 60% of general contractors experience problems with coordination and communication between project teams and the quality of contract documents leading to poor project productivity.
Want to leverage the power of top video collaboration software for your coordination meetings?
Contact our video conferencing software experts.
Based on a survey by Autodesk and FMI, 52% of rework is caused by poor project data and miscommunication.
In Conclusion.
The need to adopt various processes and technologies related to Lean BIM, construction management, virtual collaboration is key for AEC firms and project stakeholders to leverage reduced costs for BIM lead, hosting collaboration meetings, and promote better construction management. Construction firms have adopted a comprehensive platform by iFieldSmart Technologies to leverage top BIM construction management, virtual collaboration for coordination meetings, and cloud storage to boost their BIM project value.  
Visit Us:- https://www.ifieldsmart.com/