Cloud storage solutions and providers are transforming the landscape for small-medium-large businesses. Cloud storage has traveled from personal use to key technology used by businesses. Cloud tools are taking over most of the processes viz. storage to applications and security. Greater numbers of businesses are relying on end-to-end cloud services for their IT infrastructure.
Heavy-weight technologies like SaaS, IaaS, etc. are providing businesses with a remote and robust platform for data storage, processing, access, sharing, and more. Although a significant number of small-medium-sized firms are still using physical storage, it isn't long cloud-based tools will become key to drive and preserve business operations.
CLOUD STORAGE OUTLINED.
Cloud storage is a technology that retains, manages, and secures data on a remote basis. These solutions and services are accessible over the web. Storing files online with access from anywhere helps businesses with flexibility and ease-of-use. DR, cost savings, security, and accessibility are some of the key business benefits. Cloud storage tools simplify business IT & logistics, improve user productivity, and promote collaboration.
KEY ADVANTAGES OF CLOUD STORAGE FOR YOUR BUSINESS.
REDUCE OR REMOVE THE NEED FOR EXPENSIVE INFRASTRUCTURE
Cloud storage removes the need to invest in expensive infrastructure. Small, medium, and large businesses can save tens of thousands in the long run by investing in cloud storage technology. Cost benefits for businesses are key differentiators that separate cloud storage from physical storage.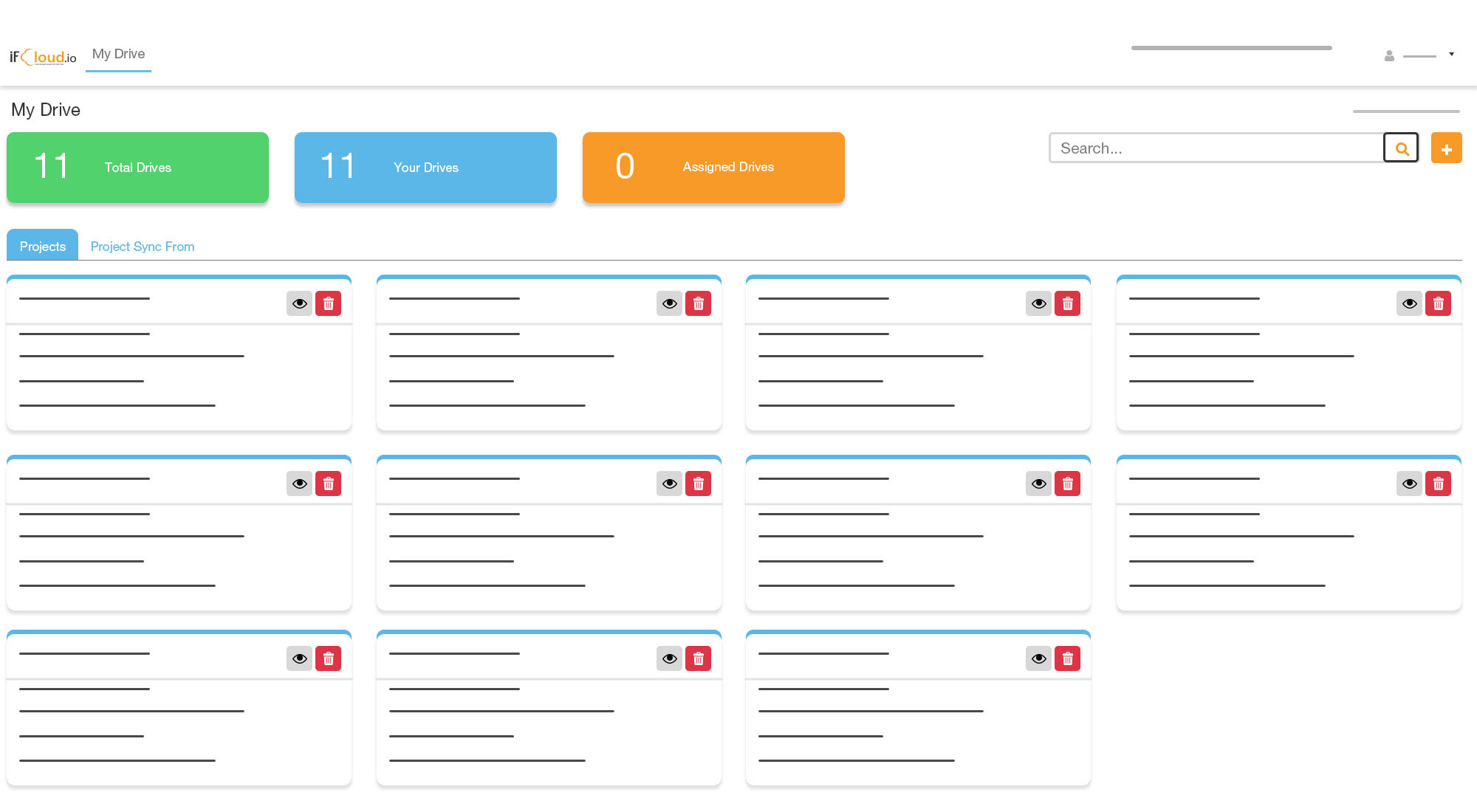 LEVERAGE A SECURE DATA BACKUP
Traditional backups were set up with a 3-2-1 rule, wherein a total of 3 copies were created. The first two were stored on different physical storage devices, whilst the third one was kept offsite. The third copy was a fail-safe to fall back on if the two physical drives were damaged. Until the evolution and adoption of cloud storage, the third copy was also saved on a physical drive, but at an offsite location. This wasn't a robust storage solution, as it left gaps for data to be stolen or removed.
With cloud storage, businesses can save the third copy on secure offsite locations. It just takes a single click to drop multiple files in cloud storage software. No matter what happens to data on physical drives, your data stays safe and secure in a remote location.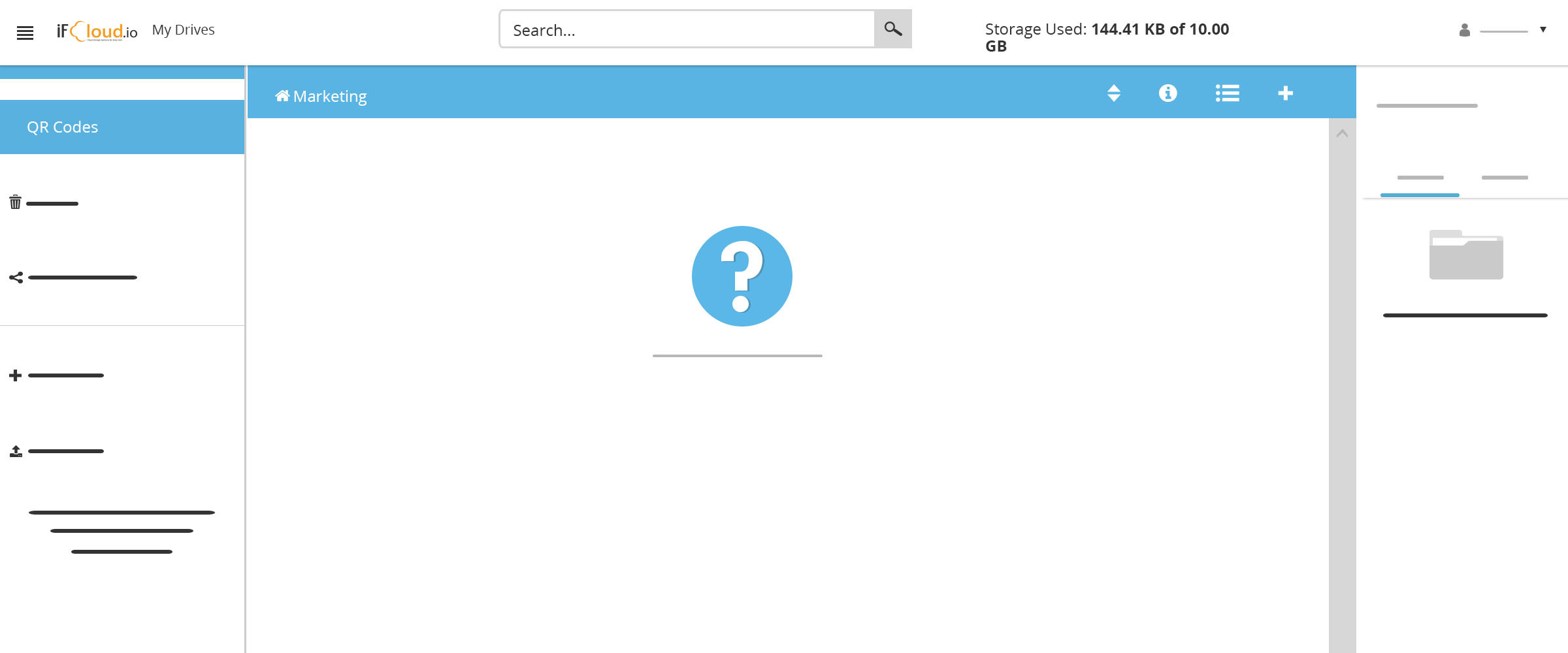 PAY FOR SCALABLE STORAGE AND COMPUTING
Cloud storage enables businesses with scalable storage and computing. Company owners do not have to worry about more or less storage. Scalable storage solutions businesses help scale-up or scale-down by selecting tailored plans based on current and future requirements.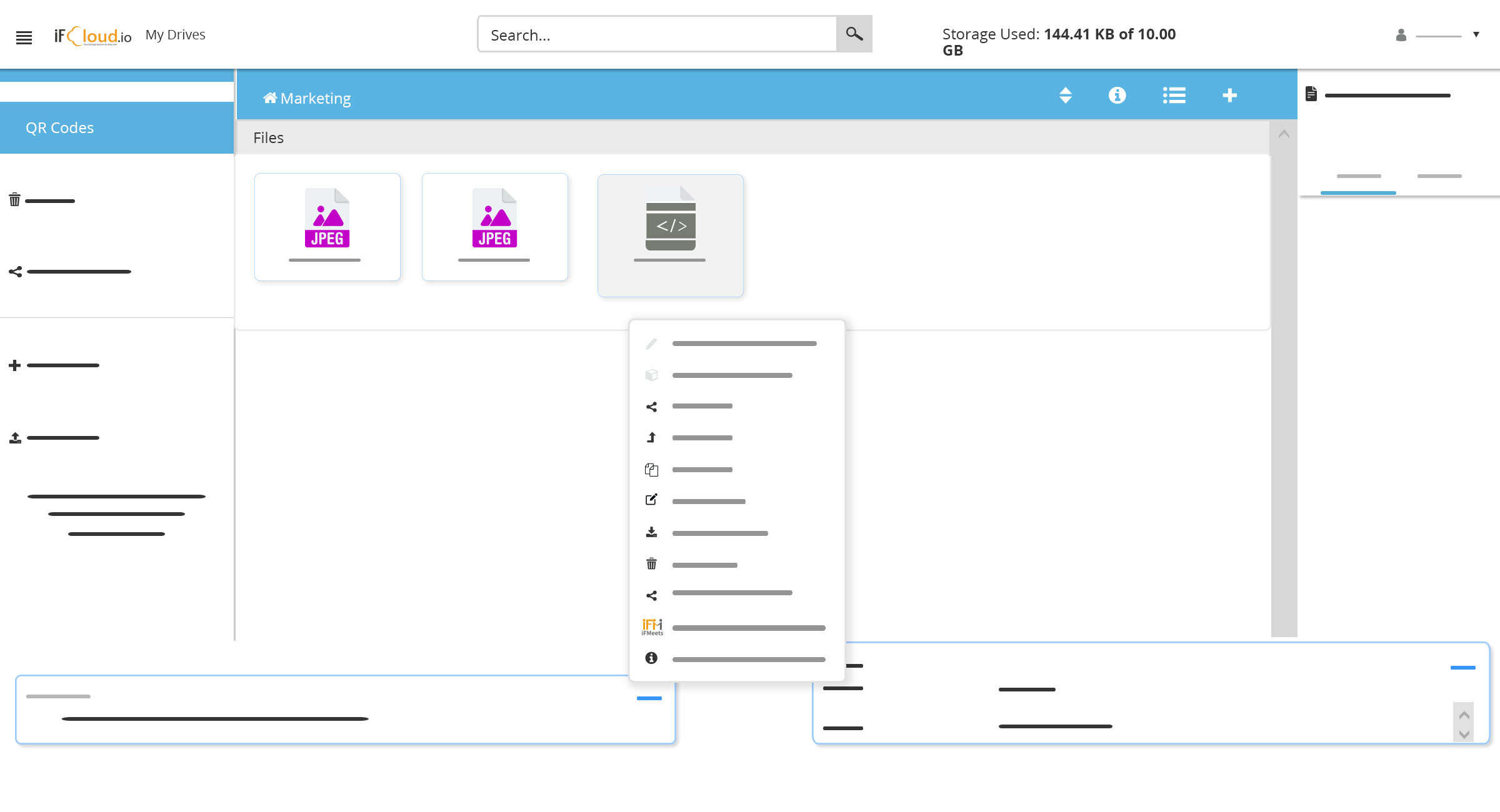 BUILD A SECURE PERIMETER AROUND YOUR DATA
Data in the cloud is crucial as it enables enterprises with complete protection against data thefts, crashes, workforce errors, natural disasters, etc. Only 5% of businesses can sustain continuity after a major data breach.
More than 20% of company data is at the risk of an information violation, and more than 40% of businesses contain at least 1000 files that aren't secure. These include credit card information, patient records, etc. More than 40% of cyber strikes are observed in small businesses. Cloud storage delivers a series of data protection layers to protect customer credentials and information.
IMPROVE ORGANIZATIONAL PRODUCTIVITY
Cloud storage tools can free up storage space on physical computers. Organizations with thousands of employees can leverage greater processing speeds, and enhance yearly work hours. Based on a survey, an enterprise spends more than 35 minutes to find a single file. Cloud storage solutions can help change the dynamics with quick search features and a greater focus on essential operations.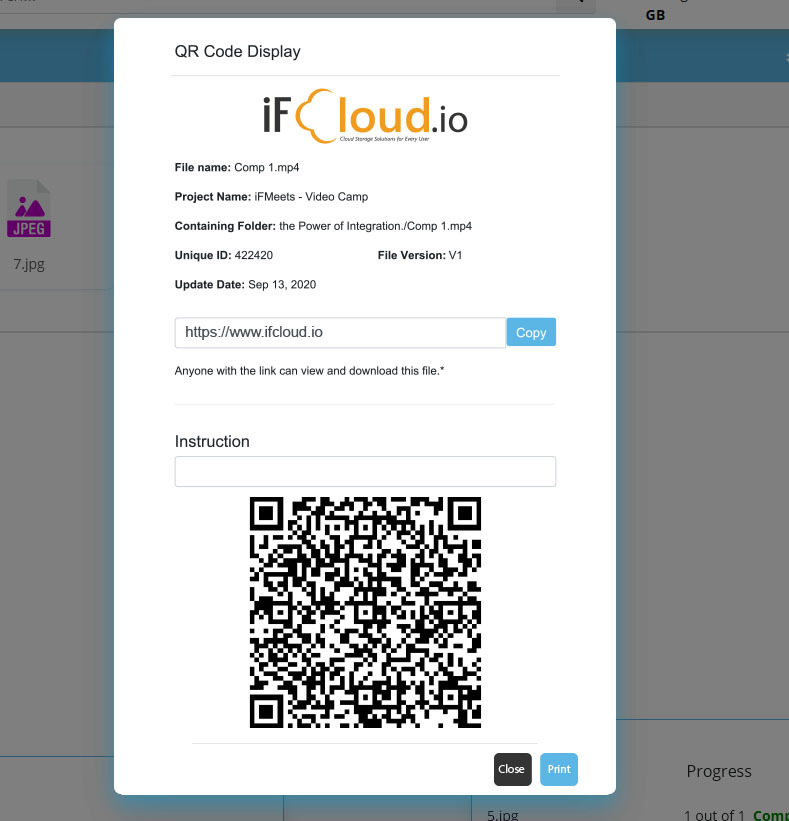 GREATER WORK MOBILITY & ENHANCED ACCESSIBILITY
The benefits of cloud accessibility are growing perpetually. Teams can work efficiently based on a remote setup with multiple devices for seamless cloud access. For new business locations, data can be migrated to any through hassle-free technology without compromising work operations.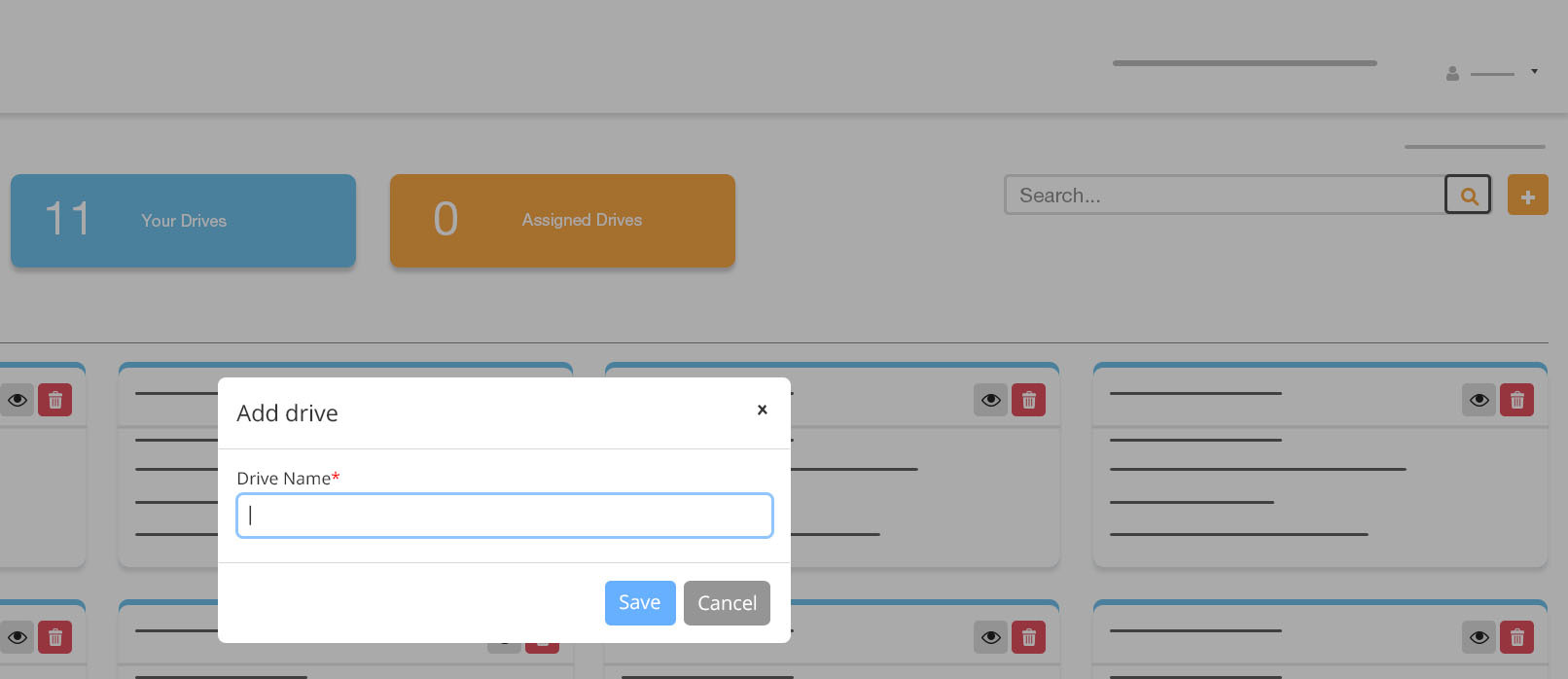 IN ESSENCE.
Various small business sectors are moving to the cloud. It is time for you, as a business owner, to build a strong bottom-line with cloud-based services. The longer owners wait to use the cloud for their business purposes, the greater the loss in the long-term. The benefits of cloud storage are remarkable, and they keep growing. The cloud is a significant driver to sustain and grow businesses at an exponential rate. Integrating this technology, augments business efficiency, improves productivity, and delivers a gold-standard customer experience for your market.
Visit us: – http://ifcloud.io/